Jordan's working hard to help fund resources for both research and early diagnosis, but we know it's also important for a woman who is facing breast cancer to have a safe place to turn. We are grateful for the services of both the Susan G. Komen Foundation and the ABCD Foundation.
Susan G. Komen Foundation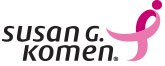 Please visit The Komen Foundation website for information about the fight against breast cancer and to find a race in your area. Access helpful resources or call: 1-877 GO KOMEN (1-877-465-6636)
ABCD: After Breast Cancer Diagnosis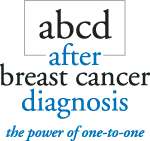 This is a FREE personalized helpline for patients and the people who love them.
You can call the helpline to talk with a breast cancer survivor, and if you want, be matched with someone who has walked a similar journey in an individualized mentoring program.
Call the ABCD helpline at 800-977-4121 or visit abcdbreastcancersupport.org.